White River Pump Company Inc.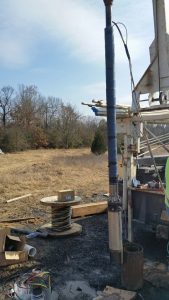 White River Pump was founded in 1992, and provides three generation of experience. We install and repair all makes and models of water pumps and sewer pumps, residential and commercial.
White River Pump is licensed in well drilling, pump installing and septic installation. We have dozers, backhoes and dump trucks.
White River Pump specialize in Commercial and Residential Water Well Systems, Septic Systems and Water Well Drilling.
Two locations to in Calico Rock, Arkansas and Mountain Home, Arkansas to better serve our customers.
Covering North Central Arkansas and Southern Missouri.